Cabinet Depot Serving Duval County | STA Cabinet Depot
New cabinets can immediately give your home a new, updated look. Specializing in home remodels and renovations, STA Cabinet Depot can help you realize your dream home with our beautifully crafted custom cabinets.
A locally owned and operated business, STA Cabinet Depot is proud to serve homeowners throughout Duval County. When seeking truly personalized service and meticulous attention to detail, contact STA Cabinet Depot online, or by phone at 940-547-2294 to schedule a free consultation with one of our cabinet and design experts.
STA Cabinet Depot works with top quality contractors, sub-contractors and interior designers throughout the region. Whether you are planning to remodel one room or your entire house, the interior design experts and craftsmen at STA Cabinet Depot are here for you from design through installation.
Why STA Cabinet Depot is the Best Custom Cabinet Shop in Florida
Virtual Design Services for Kitchen Design, Bathroom Design & Cabinet Designs
STA Cabinet Depot is one of Duval County's leading custom cabinet makers. When you visit our large showroom, you may find exactly what you want among our wide variety of cabinets. If you can't find precisely what you are envisioning for your home, our artisans will work with you to create the perfect look of your home.
Utilizing the latest in cutting edge technology, the Real Time Oculus VR, you will be able to instantly see what your new kitchen, bathroom, closet or bedroom will look like.
The Oculus VR has revolutionized home renovations because it removes all of the guessing. You won't be left wondering how your home will look when we have finished the job, because your choices will be based on a full rendering of how the new space will look and function.
Whether you are upgrading a single space in your home or are looking at a complete remodel or renovation, Real Time Oculus VR Technology allows you to put together a variety of looks, paint schemes and furniture styles prior to making any final decisions.
We understand that this is your home, and are happy to be able to show our clients the end result before any work is started. STA Cabinet Depot wants all of our clients to come away from their project happy and fully satisfied, and the Oculus VR offers the most effective and up to date means of doing so.
Custom Cabinetry Design Advice
STA Cabinet Depot's knowledgeable team of design, renovation and remodeling experts believe in providing the best customer service in the business. We will work together to determine the style and types of custom cabinets you need based on factors that are important to you. If you are looking to add more storage space, want to streamline a room, or simply want to freshen up the interior of your home, our experts will listen to your needs and work diligently to exceed them.
Based on our experience, our experts will help you avoid common mistakes homeowners often make when embarking on a home project. At STA Cabinet Depot, we strive to save you frustration and time by getting it right the first time!
Expert Cabinet Installation
At STA Cabinet Depot, we only work with fully licensed contractors and sub-contractors to install your new cabinets. We want your project completed properly, on time, and within budget. Should your project require the services of electricians, plumbers or painters, STA Cabinet Depot works solely with the most qualified contractors in Duval County and the surrounding areas.
STA Cabinet Depot's Cabinetry Services & Products
STA Cabinet Depot is one of Duval County's finest purveyors of quality custom cabinets and overseers of home renovations. We take pride in providing the following services and products to our clients: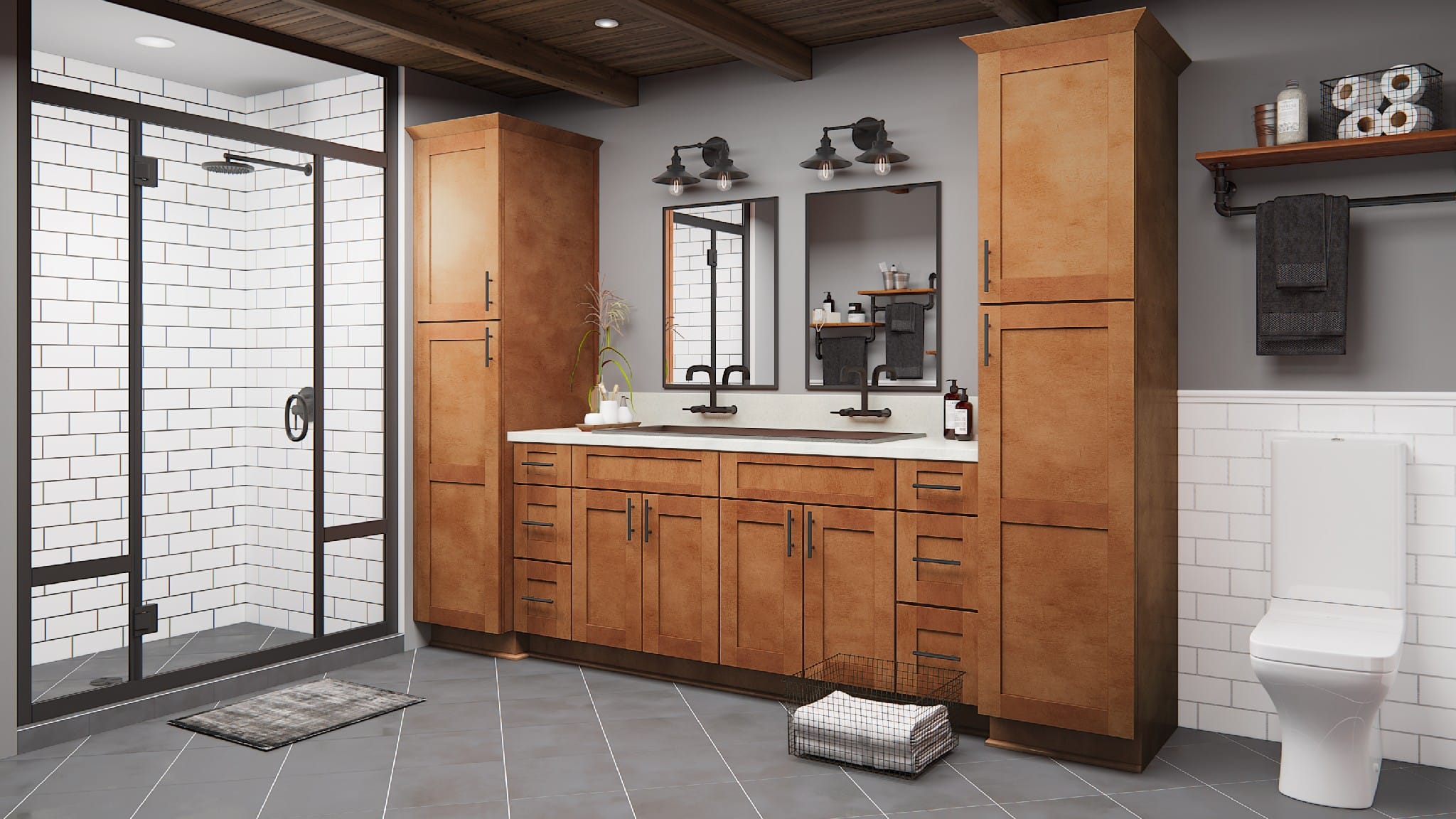 Bathroom Remodeling
Bathroom Renovation
Cabinet Assembly
Cabinet Delivery
Cabinet Installation
Commercial Cabinetry
Commercial Installation
Custom Cabinet Carpentry
Custom Cabinet Design
Custom Commercial Cabinets
Home Office Remodeling
Home Office Renovations
Kitchen Remodeling
Kitchen Renovations
Semi-Custom Cabinets
All construction, assembly and installation will be performed by our team of fully licensed carpentry professionals.
To speak directly to an STA Cabinet Depot design and cabinetry experts, please contact us online, or call (904) 547-2294. A member of our team will happily meet with you to go over what you'd like for your home, work with you to help choose the materials necessary to achieve the look that you're seeking, and then walk you through the process.
Appointments are encouraged, however all walk-in clients are welcome. Contact us today to learn how we can put our knowledge and experience to work for you!
Kitchen Cabinets and Kitchen Remodeling
Please browse through some of the kitchen cabinet styles that STA Cabinet Depot offers. Any cabinet may be customized to fit in with your home and your lifestyle. The following are a few of our most popular styles. All cabinets may be viewed by going to our showroom, located near Ponte Vedra in the city of St. Augustine.
Bathroom Cabinets and Design
Is your bathroom looking worn or outdated? Let our remodeling professionals help you create a beautiful new bathroom at cost-effective prices. The following show just a few of the bathroom remodels that STA Cabinet Depot has designed and completed for our customers.
Office & Home Office Cabinets
Do you have an office in your home? If so, STA Cabinet Depot can help you maximize efficiency by creating a space that is built around your specific needs. Our cabinets and redesigned spaces offer as much cabinet space and surfaces as needed to assist you in improving your working conditions and efficacy.
Contact STA Cabinet Depot – Serving Residents of Ponte Vedra and Surrounding Communities
Whether you want to change the cabinets in your kitchen or bathroom, or are interested in an extensive home renovation, we are here to serve your needs. For the very best in quality workmanship and customer service, contact STA Cabinet Depot today. We want to make your dream home a reality.
Call 904-547-2294 to schedule an appointment for a free kitchen, bathroom, home office or full home remodel / renovation consultation. Our team of professionals STA Cabinet Depot will help you design your new space, which you may then walk through and explore using our Oculus Rift Virtual Reality Technology system.
Locally owned and operated, STA Cabinet Depot has earned a reputation for providing the highest quality products and service at affordable prices. Located in St. Augustine, we proudly serve the residents of Duval County and the surrounding areas.